Schedule for this week 15th – 21st
Sun:
Aether Revolt Prerelease (1pm and 5pm)
Mon:
Magic the Gathering Draft 7pm
Tues:
Board Games 5pm
Wed:
New Comic Book Day
Super Smash Bros 3pm
Magic the Gathering Commander (2v2) 6pm
Thurs:
Miniature Gaming 5pm
Warmachine and Horde League 5pm
Fri:
Friday Night Magic: Aether Revolt Release 7pm
Sat:
Aether Revolt Release 1pm & 5pm
Tabletop Day
Saturday the 28th:
Last Saturday of every month we will have a Table Top Day.
Come out and play games with friends, learn new games, and enjoy our sales.
Aether Revolt Prerelease and Release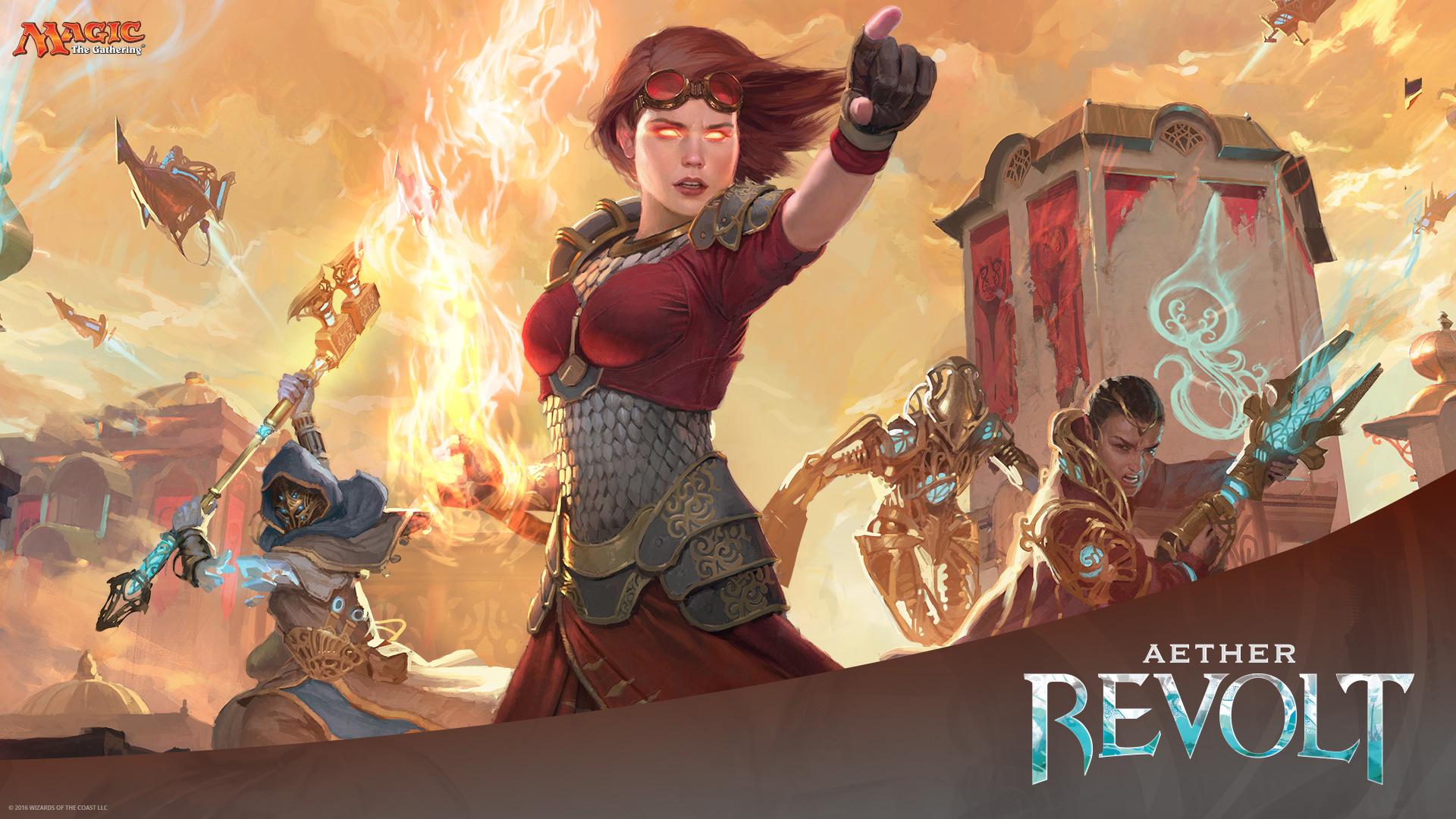 Prerelease Info:
Sun 15th 
1st event starts at 1pm
2nd event starts at 4pm
Friday 20th Release Info:
Sealed starts at 7pm
Standard starts at 7pm
Price: $20 sealed, $5 standard
Packs given out for each Win.
Comic News
New Comics this week
Jonathan's Pick of the Week: Venom #3 (Marvel): After working as a Guardian of the Galaxy and a Space Knight, all of the Venom symbiote's good deeds have left it abandoned, starving and alone…Bonded to a new host — far crueler than Flash Thompson ever was — the symbiote finds itself returning to its old ways. Get ready to sink your teeth into the deadliest Venom story yet!
Aquaman #15
Batman #15
Cave Carson has a Cybernetic Eye #4
Green Arrow #15
Green Lanterns #15
Harley Quinn #12
Flash #14
Justice League #13
Justice League vs Suicide Squad #5
Nightwing #13
Raven #5
Superman #15
Trinity #5
Manifest Destiny #25
TMNT #66
All-New X-Men #17
Amazing Spider-Man #23
Avengers #3.1
Black Panther World of Wakanda #3
Black Widow #10
Cage #4                                                   Captain America Sam Wilson #16
Clone Conspiracy #4
Deadpool the Duck #2
Doctor Strange #16
Monsters Unleashed #1
Spider-Gwen #16
Star-Lord #2
Venom #3
and more!
New Year Cleaning
Make sure to clean out your comic subscription boxes at least once this month so we know you are still active. Thanks and enjoy the new year!
Tell us what you think
What else do you want to see in our newsletter? What do you like/dislike? Email your thoughts to Sam@borntogame.net
You are receiving this email because
1.) You're an awesome customer of Born to Game or
2.) You subscribed via our website
Want to be removed? No problem, Unsubscribe Here

Born to Game
547 S Red Haven Lane Dover, DE 19901
(302) 387-1129
Contact us
Comments
comments