Schedule for this week 22nd – 28th
Sun:
Open Tables
Mon:
Magic the Gathering Draft 7pm
Tues:
Board Games 5pm
Wed:
New Comic Book Day
Card Fight! Vanguard: 3pm
Magic the Gathering Commander (Pods) 6pm
Thurs:
Miniature Gaming 5pm
Warmachine and Horde League 5pm
Fri:
Friday Night Magic (Modern) 7pm
Sat:
Tabletop Day
Tabletop Day
Saturday the 28th:
Last Saturday of every month we will have a Table Top Day.
Come out and play games with friends, learn new games, and enjoy our sales.
Aether Revolt is Available Now!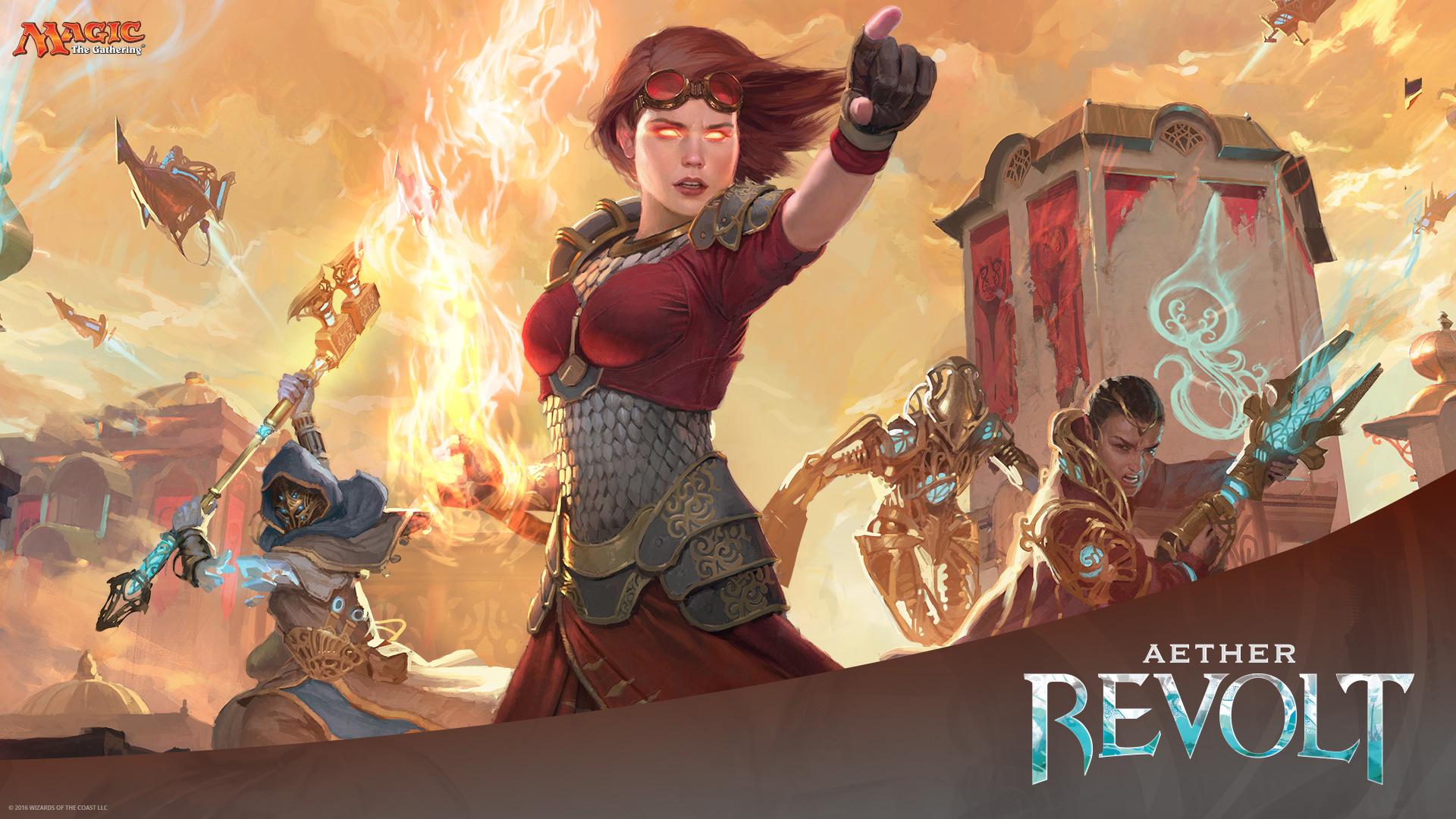 We have Planeswalker Decks, Fat Packs, Booster Boxes, and Packs available now!
Comic News
New Comics this week
Jonathan's Pick of the Week: Reborn #4 (Image Comics): Millar & Capullo's epic sci-fi fantasy story continues. Bonnie and Tom are chained and dragged to Black Wish Mountain, where they are confronted by a vengeful figure from the past. Will they escape to find Harry, or be turned over to Lord Golgotha? If you are not reading Reborn now is a perfect time to catch up!
Action Comics #972
Batgirl #7
Batman Beyond #4
Blue Beetle #5
Deathstroke #11
Detective Comics #949
Flash #15
Hal Jordan & Green Lantern Corps #13
Justice League vs Suicide Squad #6
Suicide Squad #10
Teen Titans #4
Wonder Woman #15
Optimus Prime #3
Reborn #4
Saga #42
Avengers #1.MU
Black Panther #10
Captain America Steve Rogers #10
Civil War II The Oath #1
Daredevil #16
Deadpool #25                                           Doctor Strange #16
Extraordinary X-Men #18
Ghost Rider #3
Inhumans Vs X-Men #3
Punisher #8
Spider-Man Deadpool #1.MU
Star Wars #27
Thanos #3
and more!
New Year Cleaning
Make sure to clean out your comic subscription boxes at least once this month so we know you are still active. Thanks and enjoy the new year!
Tell us what you think
What else do you want to see in our newsletter? What do you like/dislike? Email your thoughts to Sam@borntogame.net
You are receiving this email because
1.) You're an awesome customer of Born to Game or
2.) You subscribed via our website
Want to be removed? No problem, Unsubscribe Here

Born to Game
547 S Red Haven Lane Dover, DE 19901
(302) 387-1129
Contact us
Comments
comments