Schedule for this week 5th – 11th
Sun:
Grand Prix Trial 2pm
Mon:
Magic the Gathering Draft 7pm
Tues:
Board Games 5pm
Wed:
New Comic Book Day
Vanguard 3pm
Magic the Gathering Commander (2v2) 6pm
Thurs:
Miniature Gaming 5pm
Warmachine and Horde League 5pm
Fri:
Friday Night Magic (Modern) 7pm
Sat:
Open Tables
Featured Products of the Week

MTG Italian Moat: $375
Card Text: Non-flying creatures cannot attack.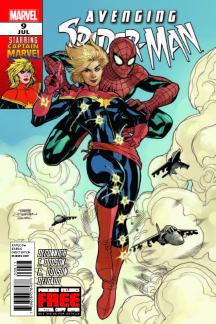 Avenging Spider-Man #9: $50
1st appearance of Carol Danvers as Captain Marvel
Spider-Man plummets into action with the star of this month's hottest new comic: the all new Captain Marvel! 50,000 feet up and only on one of them can fly … Is the World's Greatest Super Hero Ready for a ride with Earth's Mightiest Hero?
Featured Board Game of the Week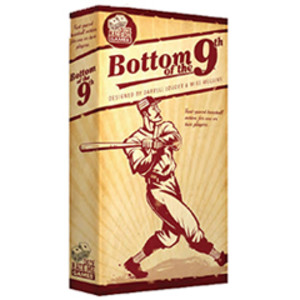 It's the bottom of the ninth inning. The game is tied. It's down to the home team to score one run to win it all. Unfortunately, the home team is staring down the league's best closer.
A dice and card game for two players, Bottom of the 9th brings all the excitement of the final three outs of a baseball game into a compact 5-20 minute game session. With variable player strengths, bluffing/deduction, and die-rolling, only the pitcher knows what's coming and the batter needs to keep his eyes peeled. Bottom of the 9th is played over the course of three outs, or four hits (for one run scored) — whichever occurs first.
Bottom of the 9th includes tons of variable player powers, myriad customizable line-ups, the possibility of two added expansion packs, and rules for advanced league and solo play to keep gamers wanting to play ball time and time again.
Comic News
New Comics this Week
Jonathan's Pick of the Week: Detective Comcis #950 (DC Comics): "League of Shadows" prologue! Celebrate 950 issues of the original Batman series with this extra-sized extravaganza! Cassandra Cain has stayed out of the spotlight on Batman's team as she slowly comes to terms with the civilized world she was kept away from all her life…but the time for her to step up is fast approaching! Will she ever learn how to fit in among the masses, or will she always be more weapon than woman? Plus: a primer on the history of the League of Assassins, and an adventure with the team's newest recruit: Azrael, the Avenging Angel!
Action Comics #973
All-Star Batman #7
Batgirl and the Birds of Prey #7
Deathstroke #12
Detective Comics #950
Flash #16
Hal Jordan & Green Lanterns #14
JLA Rebirth #1
Justice League Power Rangers#2
Lost Boys #5
Suicide Squad #11
Supergirl #6
Wonder Woman #16
Birthright #22
Spawn #270
All-New Wolverine #17
Spider-Man Renew Your Vows #4
Black Widow #11
Deadpool the Duck #3
Doctor Strange and the Sorcerers #5
Doctor Strange Punisher #3       Guardians of the Galaxy #17
Inhumans vs X-men #4
Jessica Jones #5
Kingpin #1
Ms Marvel #15
Star Wars Doctor Aphra #4
Uncanny Inhumans #1.MU
Unworthy Thor #4
and more!
Magic Events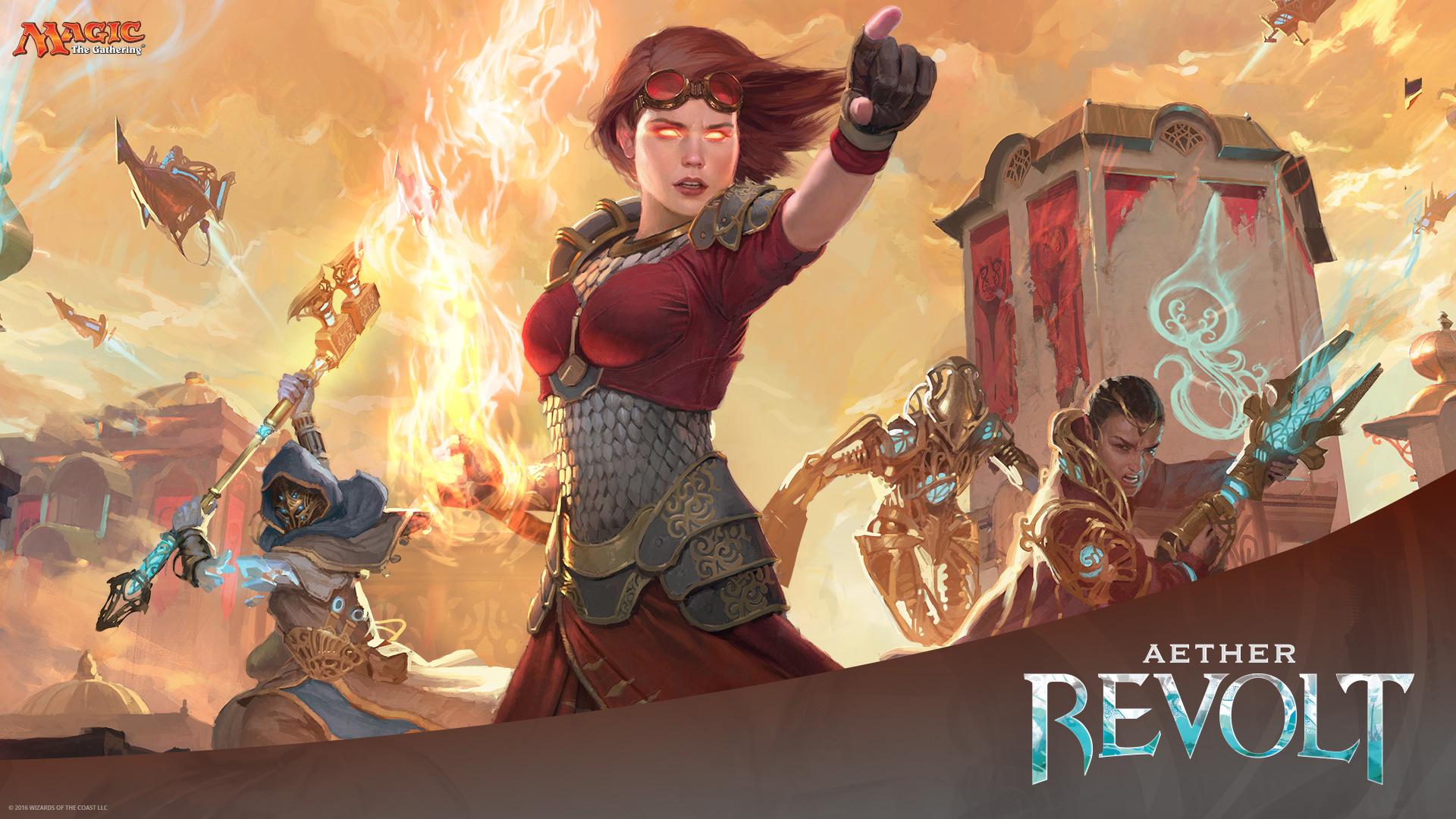 Aether Revolt Game Day February 12th 2pm:
We will be doing 2 game days back to back. First event starts at 2pm
1st place will get a super sweet playmat in addition to other prizes
Top 8 get a super sweet promo in addition to other prizes
Structure: Standard – Swiss
Rounds: 3 – 4
Entry Fee: $5
PRIZE PACK PAYOUTS (BASED ON WIN/LOSS RECORD)
– 4 wins: Five (5) booster packs
– 3 wins: Two (2) booster packs
– 2 wins: One (1) booster packs
– Note: A bye counts as a win
– Might give out random packs just because
Prize winners may choose "store credit" at $2.50 per pack as an alternative payout.
If you're running a few minutes late, please call ahead.
302-387-1129
Running time for each event is between 3 and 4 hours.
Tell us what you think
What else do you want to see in our newsletter? What do you like/dislike? Email your thoughts to Sam@borntogame.net
You are receiving this email because
1.) You're an awesome customer of Born to Game or
2.) You subscribed via our website
Want to be removed? No problem, Unsubscribe Here

Born to Game
547 S Red Haven Lane Dover, DE 19901
(302) 387-1129
Contact us
Comments
comments