Schedule for this week 12th – 18th
Sun:
Aether Revolt Game Day 2pm
Mon:
Magic the Gathering Draft 7pm
Tues:
Board Games 5pm
Wed:
New Comic Book Day
Magic the Gathering Commander (Pods) 6pm
Thurs:
Miniature Gaming 5pm
Warmachine and Horde League 5pm
Fri:
Friday Night Magic (Standard) 7pm
Sat:
Open Tables
Featured Products of the Week

MTG Inkmoth Nexus
Star City Games price: $27.99 each our price $22 each!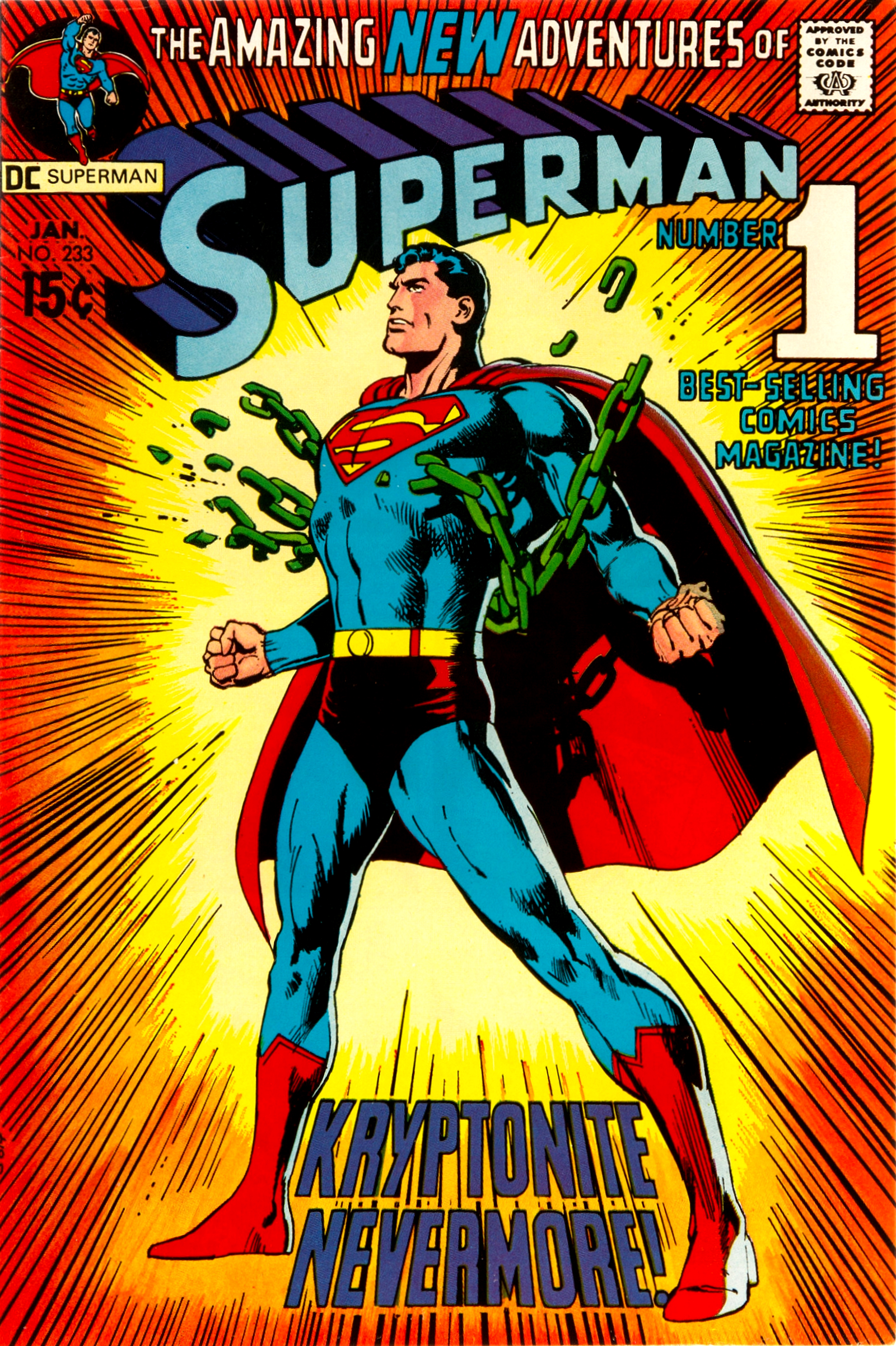 Superman #233
Regular Price $175 now $100!
Classic Bronze Age Neal Adams cover
"Superman Breaks Loose" written by Denny O'Neil, penciled by Curt Swan and inked by Murphy Anderson. Superman helps with a Kryptonite-powered generator test, but something goes wrong and there's a massive explosion. But the explosion's side effect transforms all Kryptonite on Earth into ordinary iron. Good news for Superman – but was there also a downside?
Featured Board Game of the Week
Scythe Board Game: $80
 It is a time of unrest in 1920s Europa. The ashes from the first great war still darken the snow. The capitalistic city-state known simply as "The Factory", which fueled the war with heavily armored mechs, has closed its doors, drawing the attention of several nearby countries.
Scythe is a Worker Placement/Economic Engine board game set in an alternate-history 1920s period. It is a time of farming and war, broken hearts and rusted gears, innovation and valor. In Scythe, each player represents a character from one of five factions of Eastern Europa who are attempting to earn their fortune and claim their faction's stake in the land around the mysterious Factory. Players conquer territory, enlist new recruits, reap resources, gain villagers, build structures, and activate monstrous mechs.
Featured Item of the Week
Meepillows
Newsletter Special! $20 regularly $25
Mention the newsletter and save $5 on any Meepillow!
Comic News
New Comics this Week
Jonathan's Pick of the Week: Wild Storm #1 (DC Comics): A troubled woman, barred by her employer from continuing her research, walks miserably through New York City. It takes her a moment to notice that everybody else is looking up. A man has been thrown from the upper floor of the Halo skyscraper. And that woman—Angela Spica, sick from the transhuman implants she's buried in her own body—is the only person who can save him. What she doesn't know is that the act of saving that one man will tip over a vast and secret house of cards that encloses the entire world, if not the inner solar system. This is how the Wild Storm begins, and it may destroy covert power structures, secret space programs and even all of human history.
Aquaman #17
Batman #17
Batwoman Rebirth #1
Green Arrow #17
Green Lanterns #17
Harley Quinn #14
He-Man Thundercats #5
Justice League #15
Super Sons #1
Superman #17
Trinity #6
WIld Storm #1
TMNT #67
Manifest Destiny #26
Walking Dead #164
Captain America Sam Wilson #19
Captain America Steve Rogers #11
Clone Conspiracy #5
Daredevil #17
Doctor Strange #1.MU
Doctor Strange #17
Gamora #17
Invincible Iron Man #4
Mighty Thor #16
Monsters Unleashed #3
Punisher #9
Star Wars Poe Dameron #11
Uncanny X-Men #18
Venom #4
and more!
Magic Events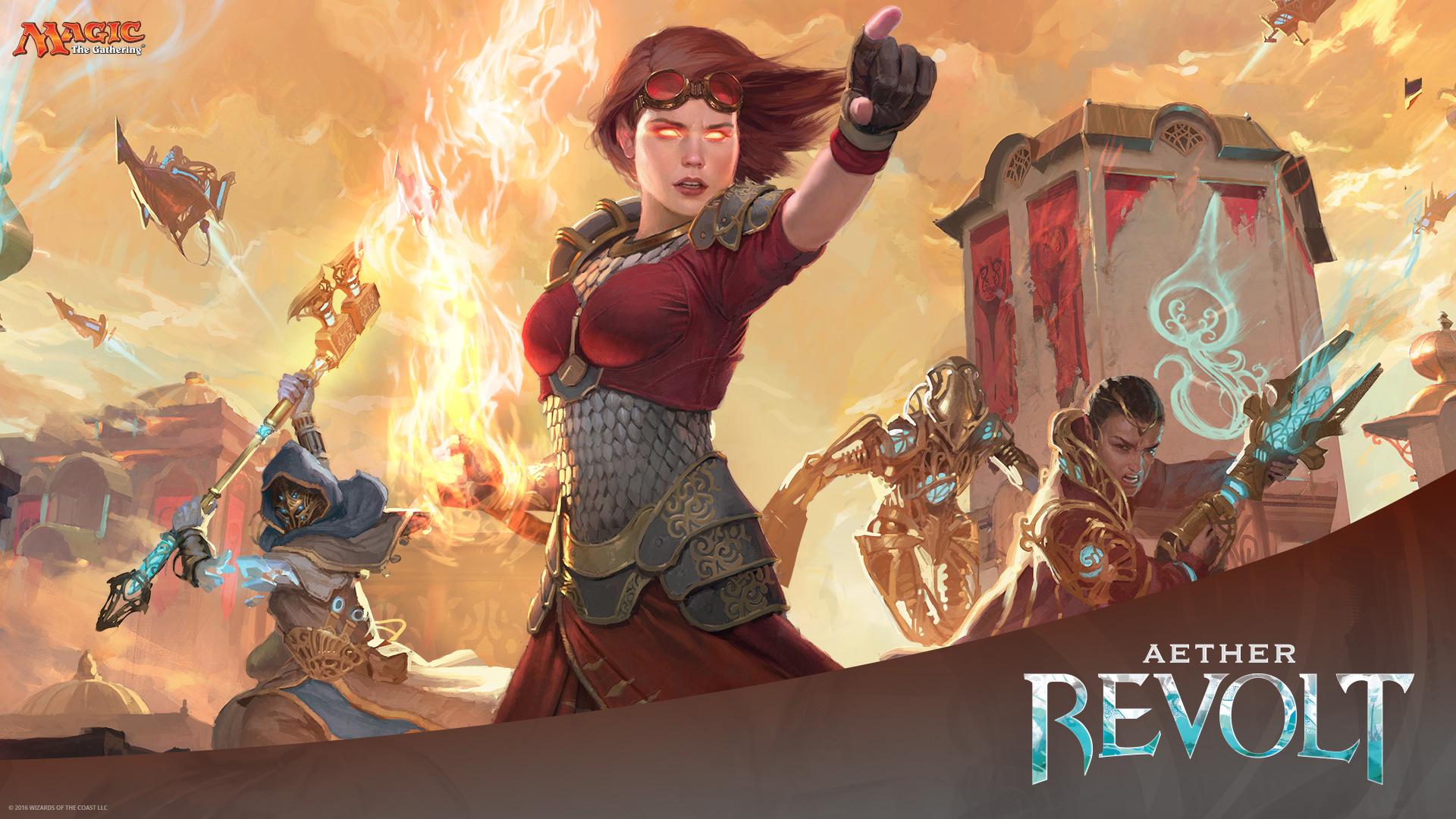 Aether Revolt Game Day February 12th 2pm:
We will be doing 2 game days back to back. First event starts at 2pm
1st place will get a super sweet playmat in addition to other prizes
Top 8 get a super sweet promo in addition to other prizes
Structure: Standard – Swiss
Rounds: 3 – 4
Entry Fee: $5
PRIZE PACK PAYOUTS (BASED ON WIN/LOSS RECORD)
– 4 wins: Five (5) booster packs
– 3 wins: Two (2) booster packs
– 2 wins: One (1) booster packs
– Note: A bye counts as a win
– Might give out random packs just because
Prize winners may choose "store credit" at $2.50 per pack as an alternative payout.
If you're running a few minutes late, please call ahead.
302-387-1129
Running time for each event is between 3 and 4 hours.
Tell us what you think
What else do you want to see in our newsletter? What do you like/dislike? Email your thoughts to Sam@borntogame.net
You are receiving this email because
1.) You're an awesome customer of Born to Game or
2.) You subscribed via our website
Want to be removed? No problem, Unsubscribe Here

Born to Game
547 S Red Haven Lane Dover, DE 19901
(302) 387-1129
Contact us
Comments
comments